About "The other Paul": see the text that follows some illustrations of the book…Details/extracts: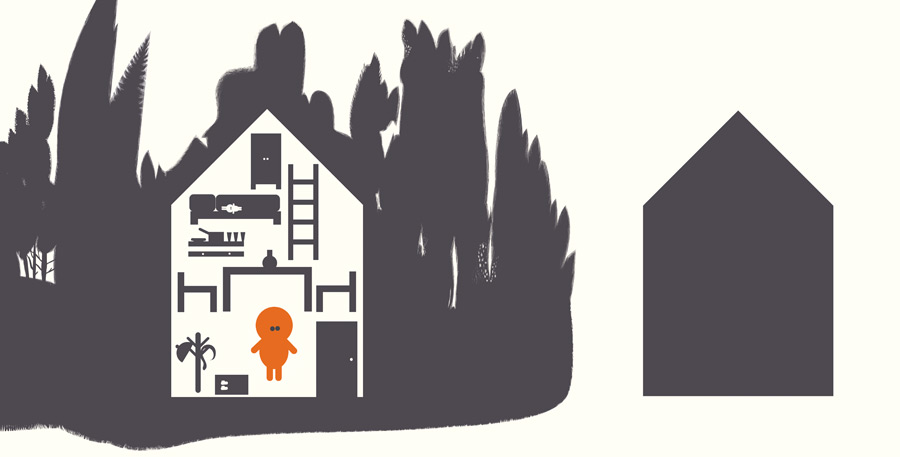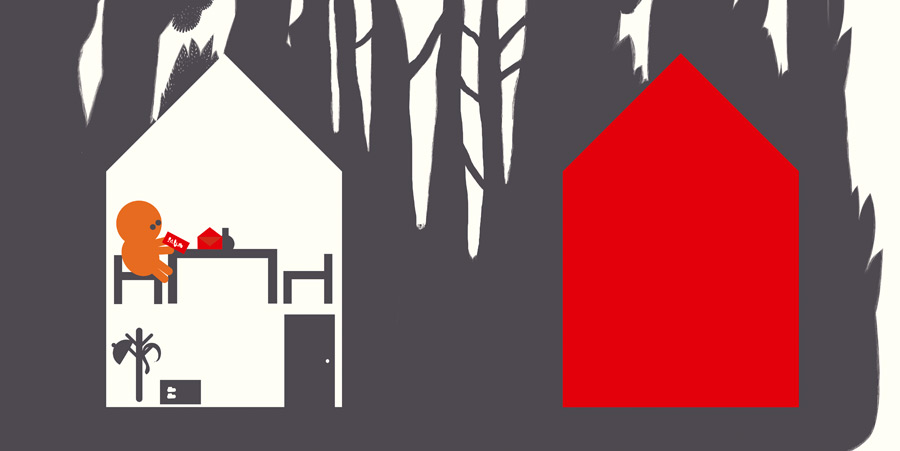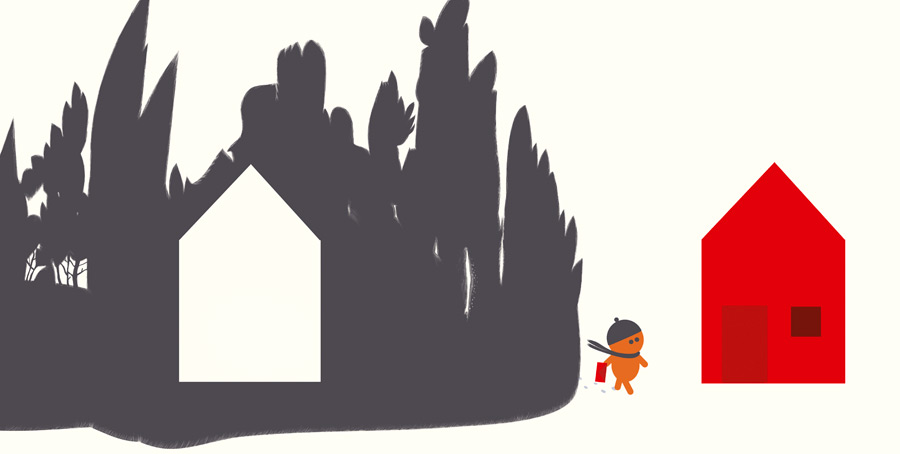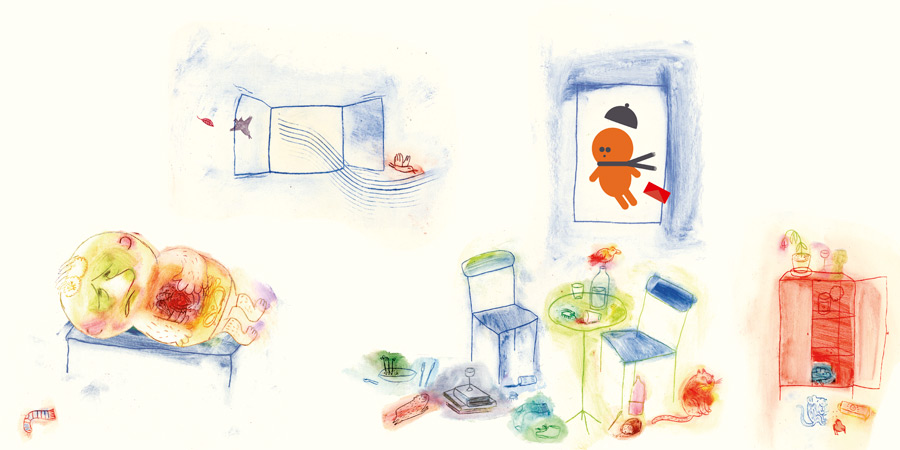 And the story continue…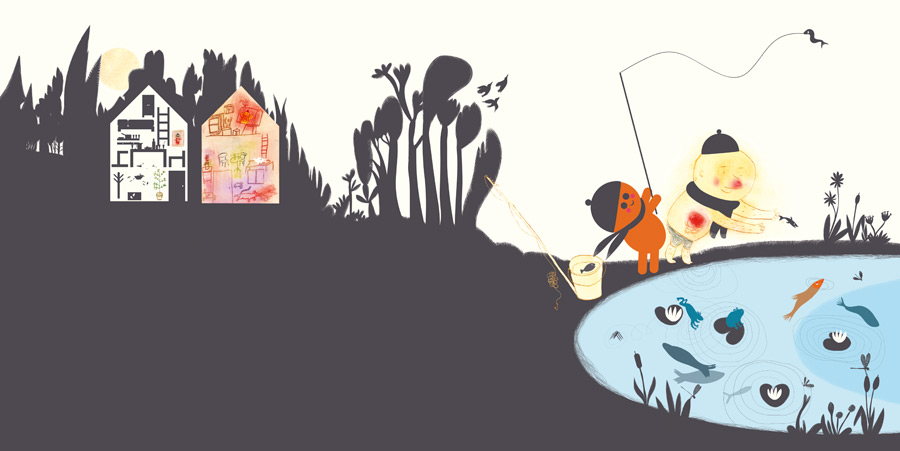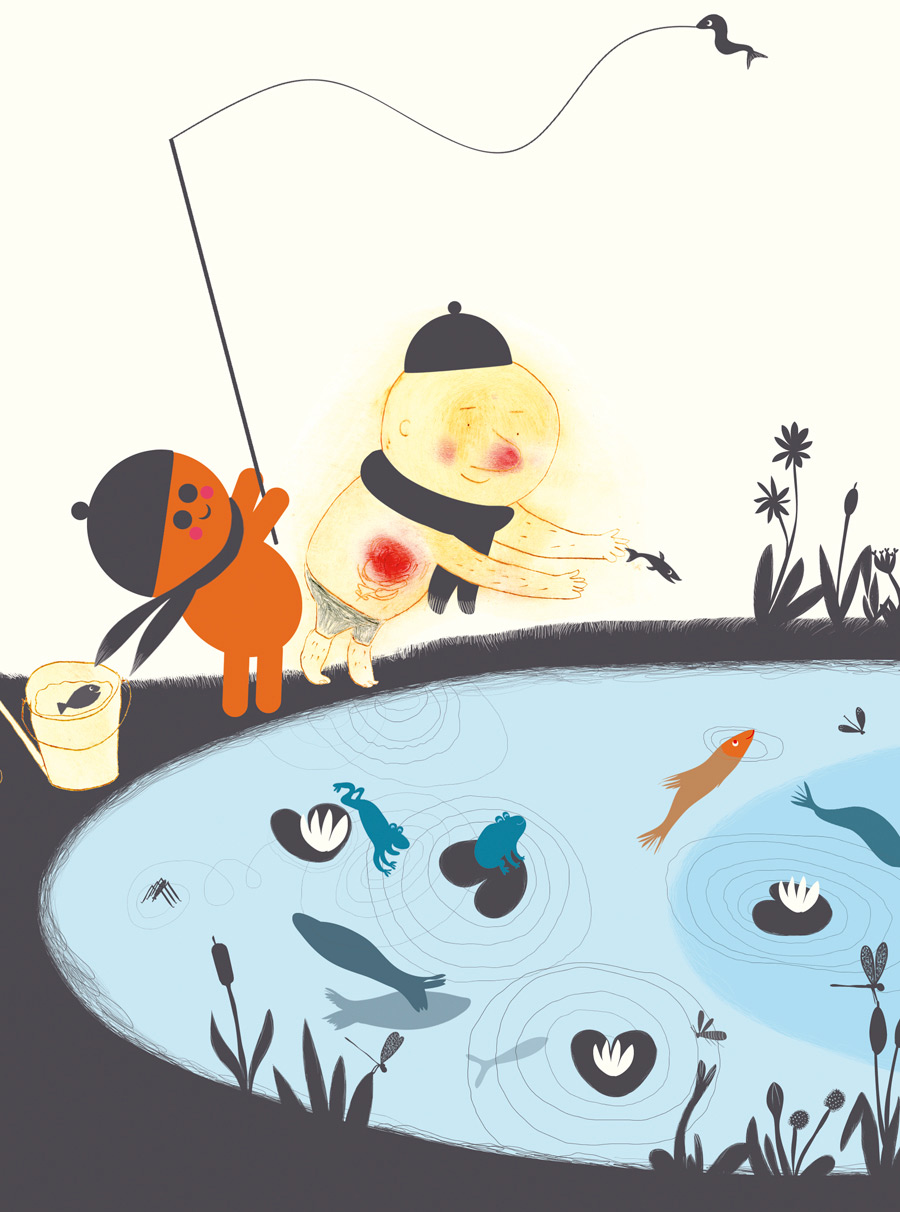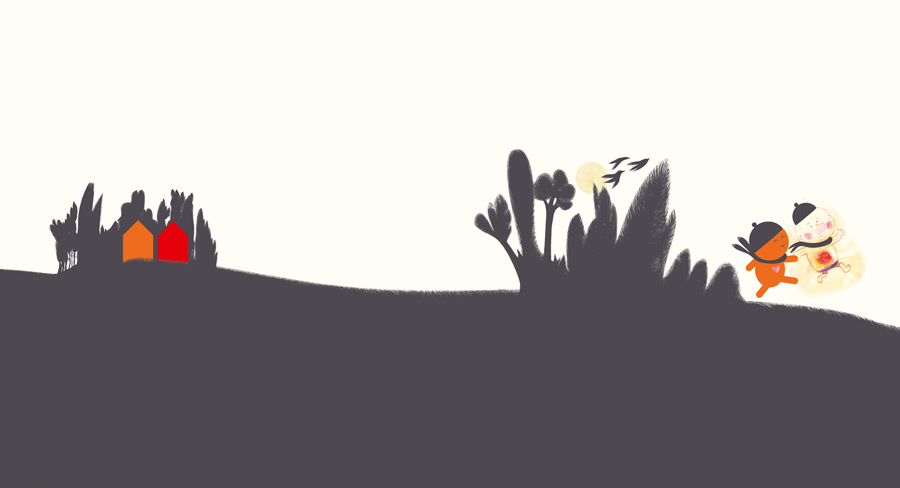 L'autre monsieur Paul (The other Mister Paul) is a book that contains a kind of humour…at least I hope so! This is the story of Mister Paul the impeccable, who meets his neighbor Mister Paul the poet and singer, a bit untidy. Same name but two opposite personalities, two opposite graphic styles : that shouldn't work…and the story could have never existed after the first shocking meeting! But as you will discover, I just love to put things that seem even hostile to each other, and try to put them harmoniously together…The end is a bit funny: one is fishing, the other one is liberating the fish: an absurd situation (like often in life!). This is only to say that no matter what we do together, what is important is to be together, including our differences, enjoying and sharing our precious time.
Publishers in the world for this book:
-Orecchio acerbo (Roma) "L'altro Paolo"
-Kokinos (Madrid) "El otro Pablo"
-Syros (Paris) "L'autre monsieur Paul" (soft cover)
-Korean version by Barambooks
-A Chinese version.
-And…a "pirated"version in Teheran (my editor and I discovered the illegal book, made without informing us!): if you are iranian, please don't buy it…steal it as the editor did!!